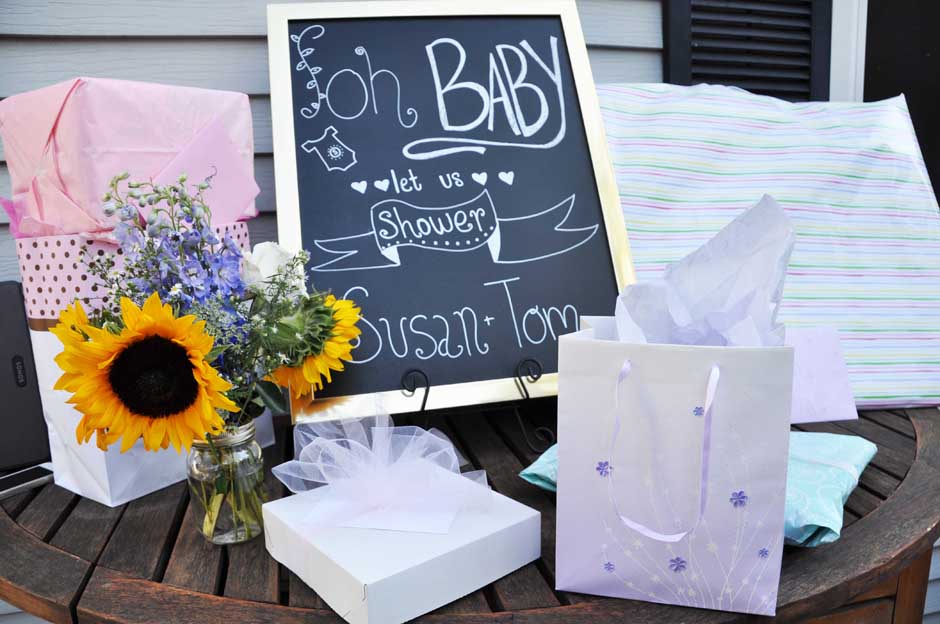 This past weekend, my hubby and I hosted a couples baby shower for our new friends Susan and Tom. Moving to Highland Park from Prague was a big transition for them, and we wanted to make sure they knew there's a good family here for them. Requesting no baby themes or games, we kept it simple and bright to celebrate their soon-to-arrive baby girl.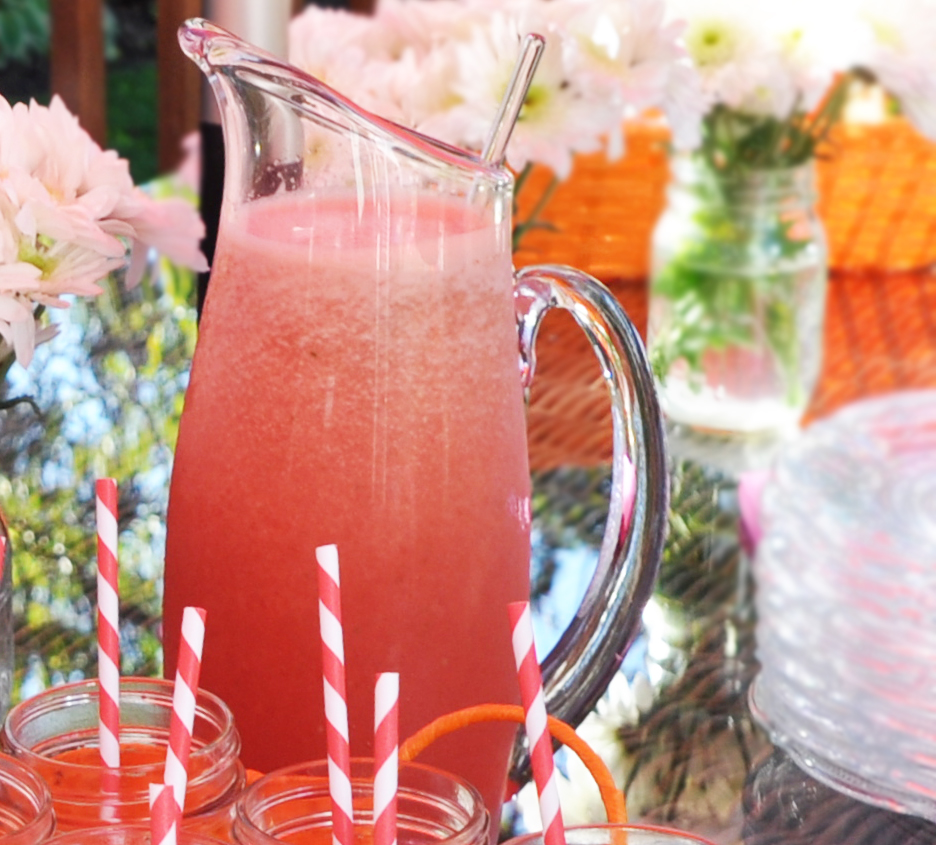 We made Watermelon Agua Fresca – and yes – served it in Mason Jars! For the non-pregnant guests, we added a splash of crisp Santa Margherita Prosecco. It was the perfect drink on a hot afternoon in the garden.
Here's the base recipe, but we made it to taste:
4 cups fresh watermelon, peeled and seeded
1/4 cup fresh mint leaves (from our garden)
1 cup water
1 oz. fresh lime juice
1 tbsp. granulated sugar (we used honey)
Throw all ingredients into your blender (we love our Vitamix) and blend to a liquid. You can strain the pulp if you'd like – we left it in for more flavor. Stir and serve over ice.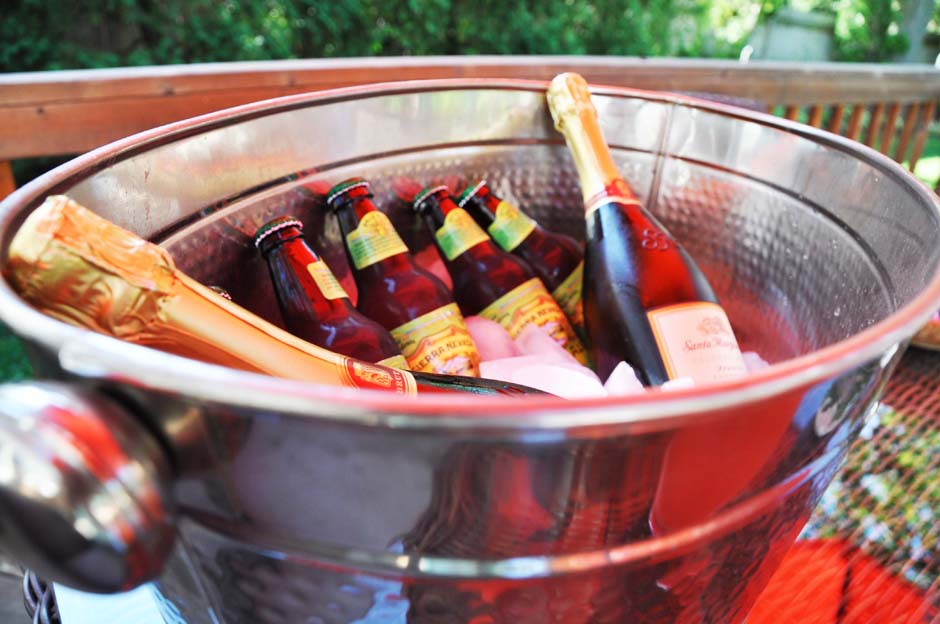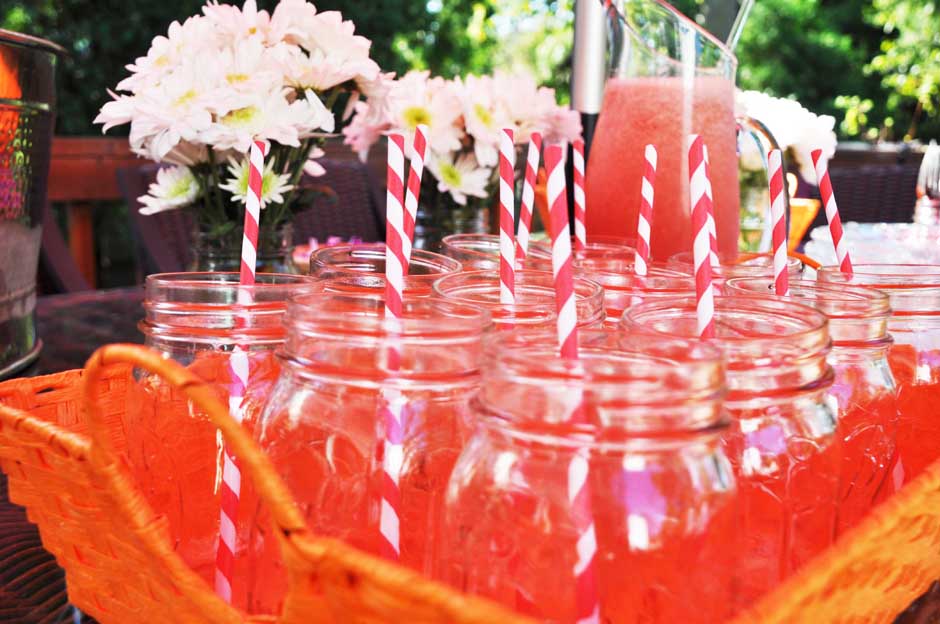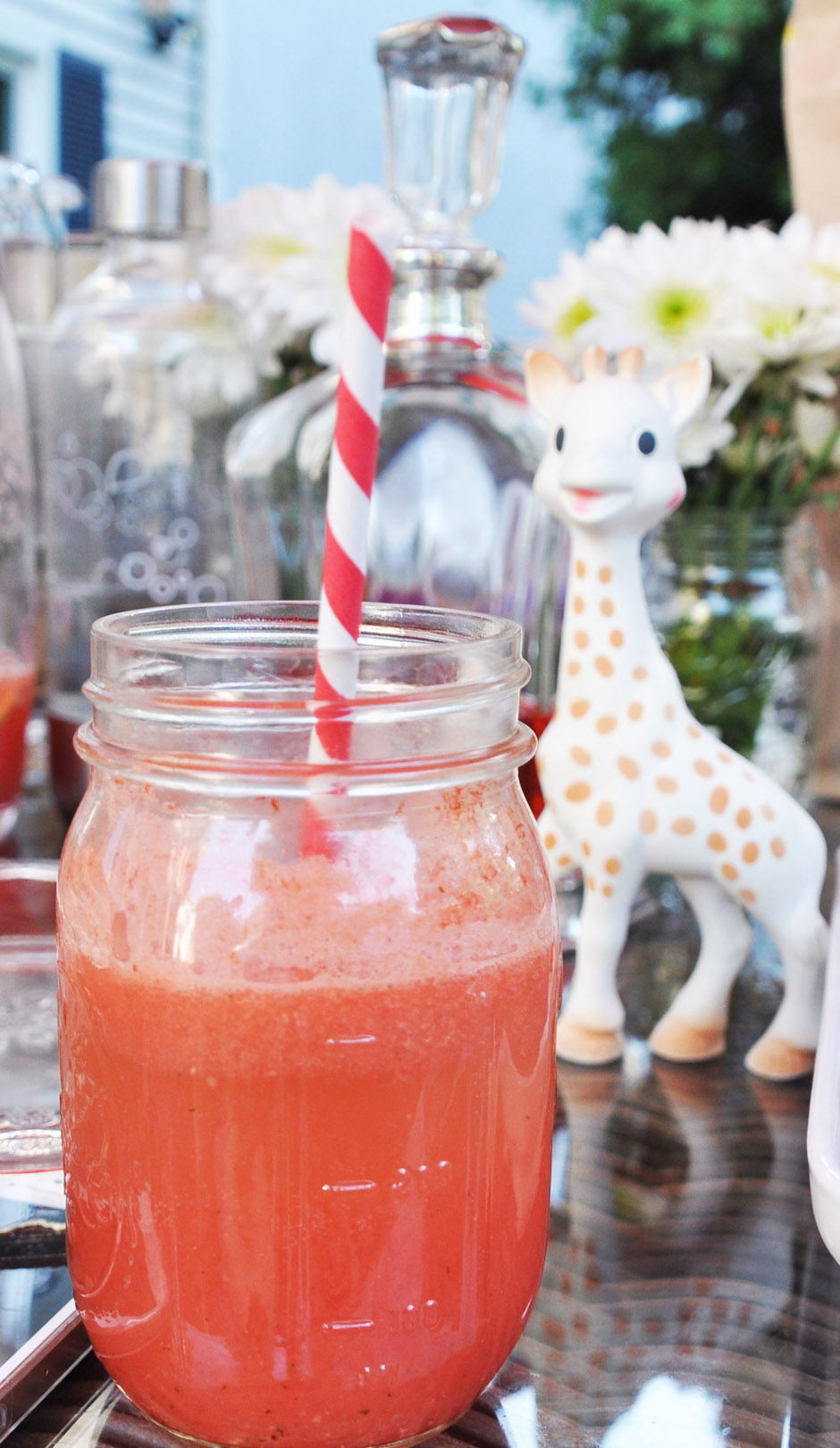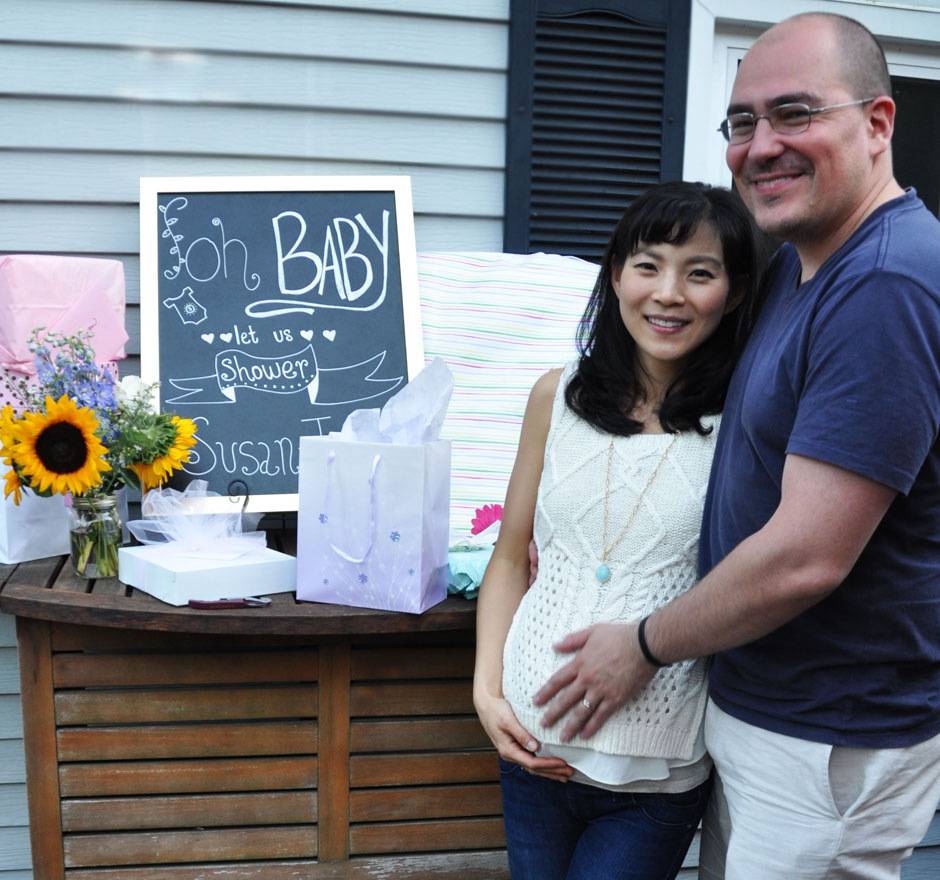 Now we sit and wait for baby girl Svitil to arrive! Congratulations Susan and Tom!