Recently, I got to meet a fabulous, energetic girl, Lisa – all thanks to our Highland Park Chamber of Commerce. She introduced herself as the Catering and Sales Manager of the Renaissance Hotels, and once we learned about each other, we set a date! It was such a surprise walking into the Renaissance Chicago North Shore Hotel. I figured I'd be walking into just another hotel in the suburbs. Boy, was I wrong! From the moment I stepped out of my car, I got a sense of luxury…from the outside planters and funky lanterns to the deep hues of purple radiating from the lobby.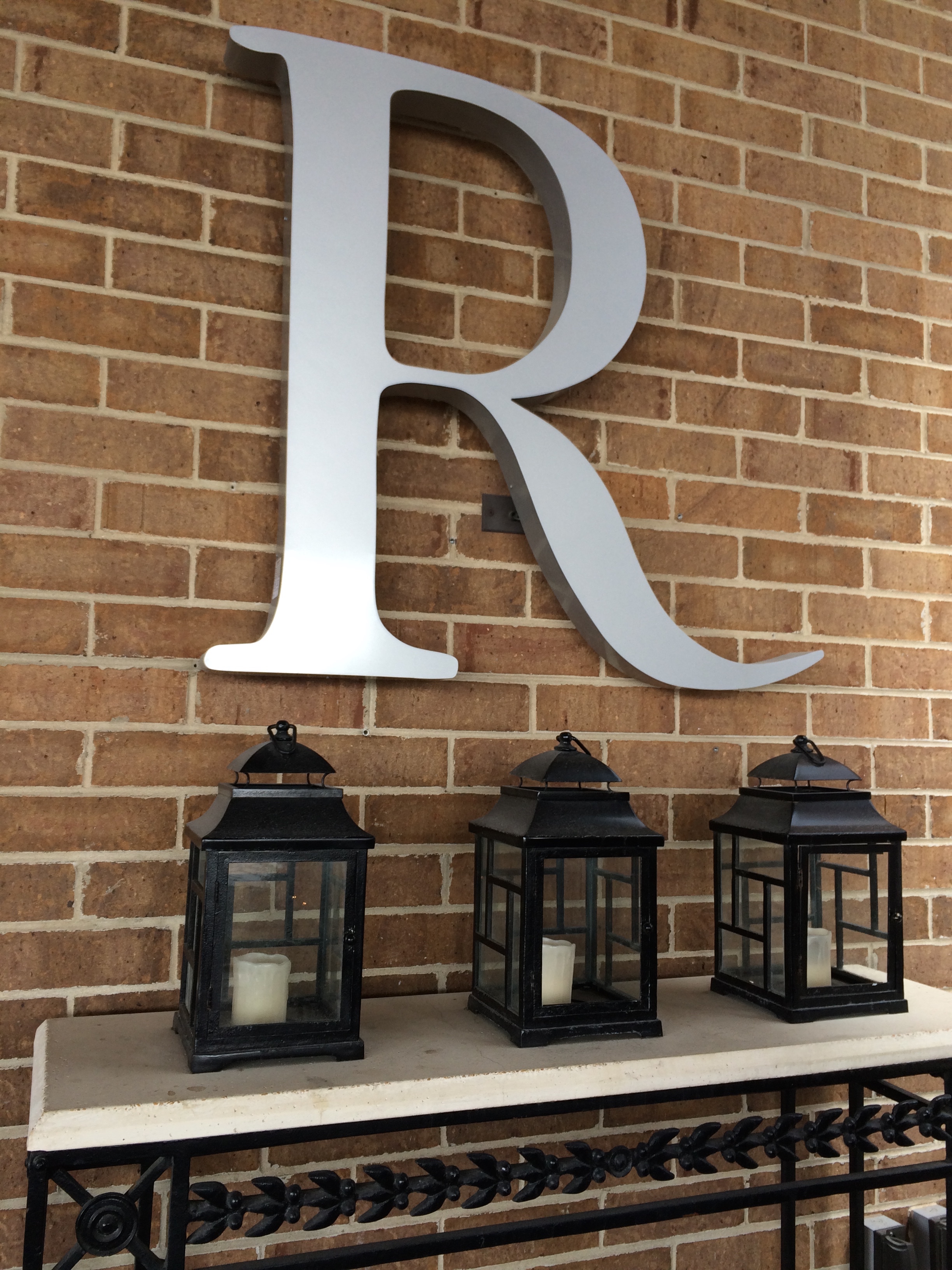 Then I walked in and BAM – I saw these two awesome chairs! Where do I get one for myself?
Preferably in hot pink.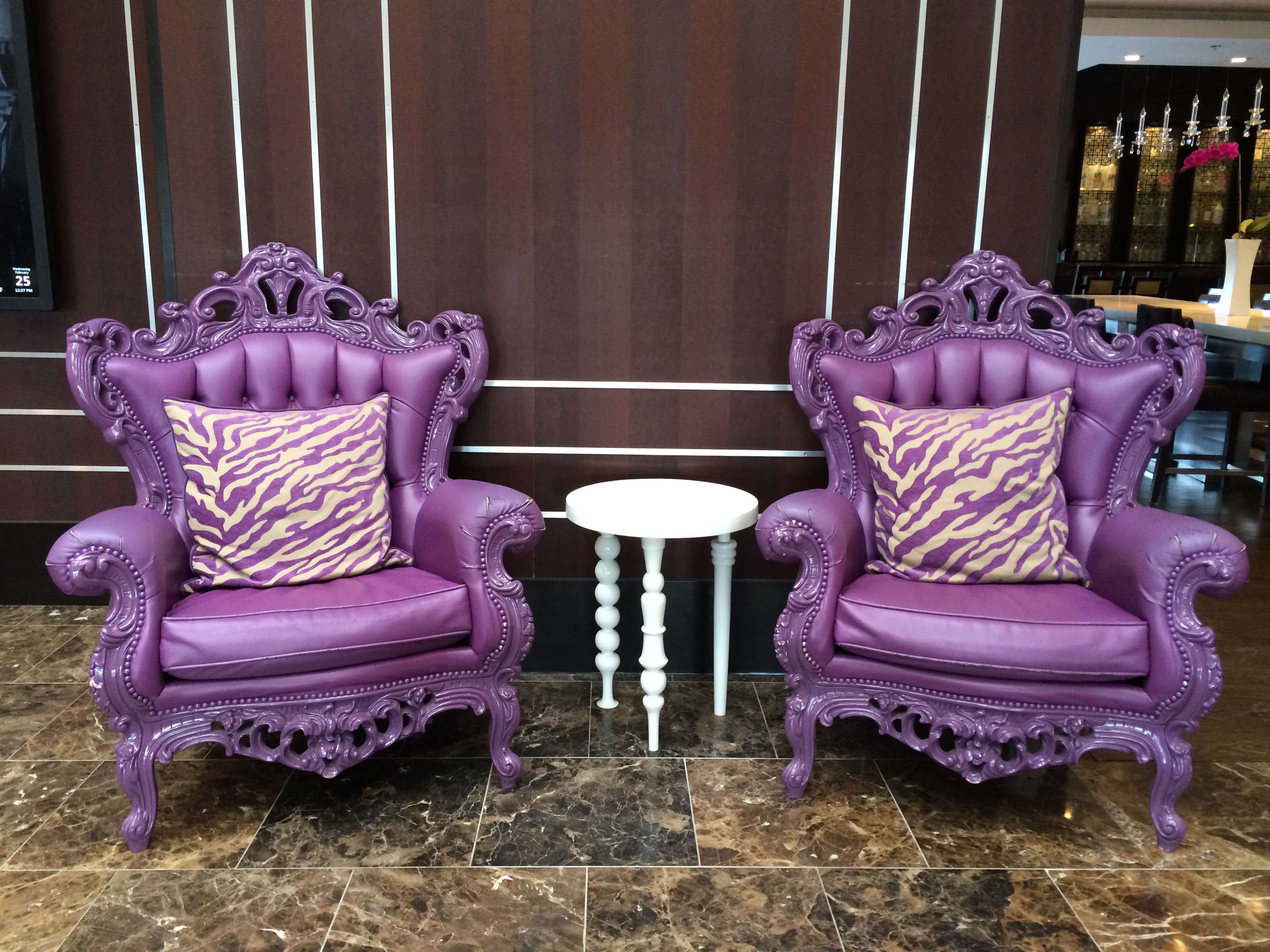 The lobby was like a small museum as I wandered around for a minute, so many cool elements to see. I learned this location is a 4-Diamond hotel meaning it's considered a luxury hotel. Who knew this was right in my backyard?
For some artsy photos, the Renaissance has the great lobby filled with some funky pieces of furniture. They also have this great little library corner with more cool pieces and areas to pose.
They have a couple hall options depending on the size of your party. The biggest hall holds about 300 guests with a nice area for cocktails in the lobby. The room has these giant, modern chandeliers and light colored walls which creates a blank canvas for the bride. When the reception is over, guests are able to float on over to the hotel's fantastic loungey bar to keep the party going.
I had a great time chatting with Lisa, bouncing off ideas about work and life. This industry has a funny way of connecting people! We learned we grew up in neighborboring towns and even shared the same wedding band, the amazing Matt Lewis & The Union!
I'm really honored and excited she asked if Pink Elephant would be part of their Preferred Vendor List. Of course I said yes! I love North Shore weddings and supporting a local venue will be amazing. I can't wait to work with Lisa and the fabulous Renaissance Hotel!