'Tis the season. Of pumpkins, apple picking and Gluhwine. The parties start being planned, the gifts start being bought. The wedding season keeps on going, while changing the beat of their step. The fall is a time where colors are rich – brides do away with the typical whites and creams, and go for big jewel tone punches. I love looking around me for inspiration – natural inspiration. How about some reds, yellows and greens from the apple orchard? Deep orange from the pumpkin patch? Rich, dark brown from a mug of hot chocolate? Take a walk – a breath of fresh air – and really admire the changing leaves. They are magical.
I wonder if the fall came early this year, as Pantone named it's color of the year Radiant Orchid. A harmony of fuchsia, purple and pink undertones, it emanates great joy, love and health. It's an expressive and embracing purple with so much charm. Have you used Radiant Orchid yet this year? There is still time. Take a peek at Pantone's 2014 color trends for inspiration on pairing the color. Remember – it's all about the nature!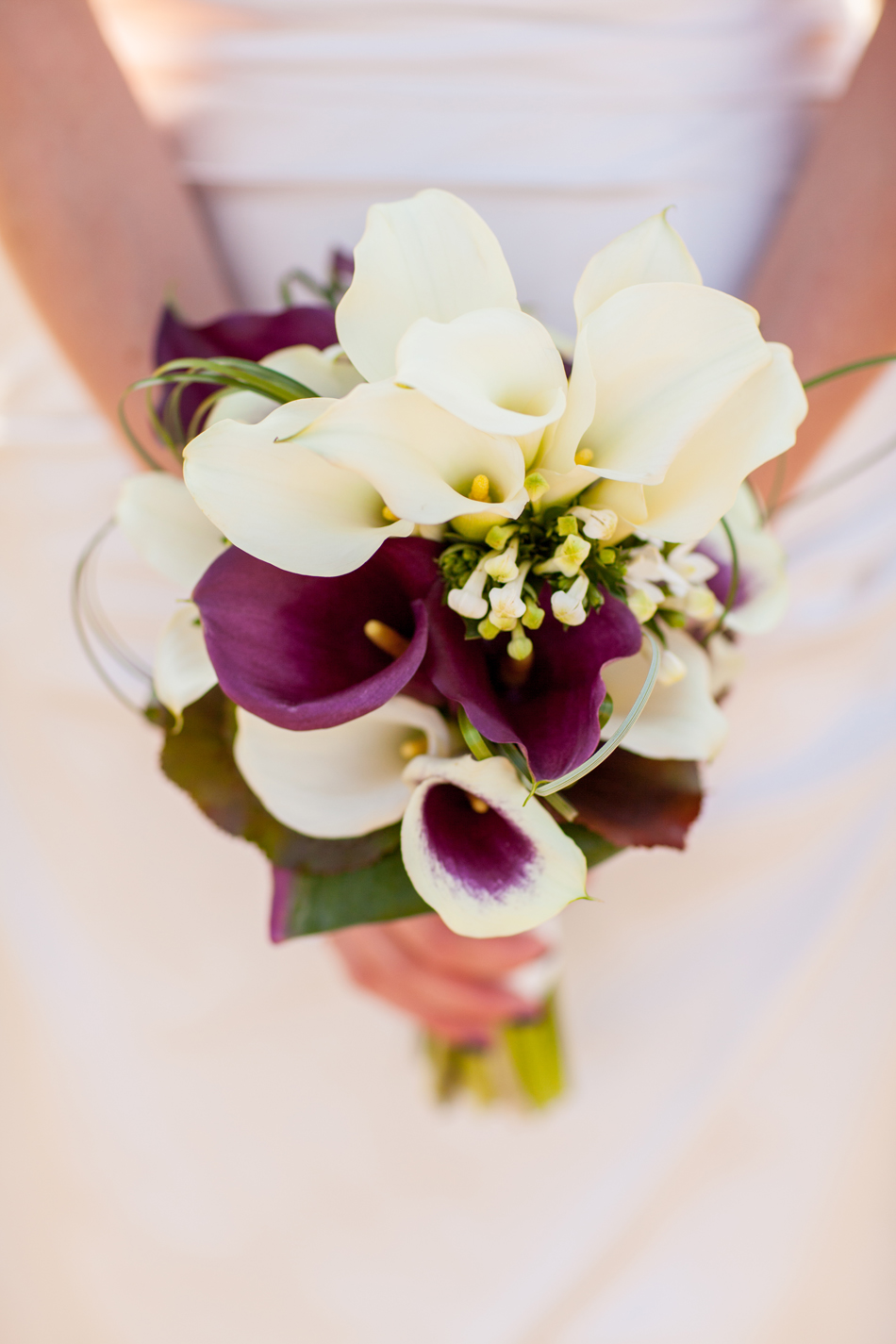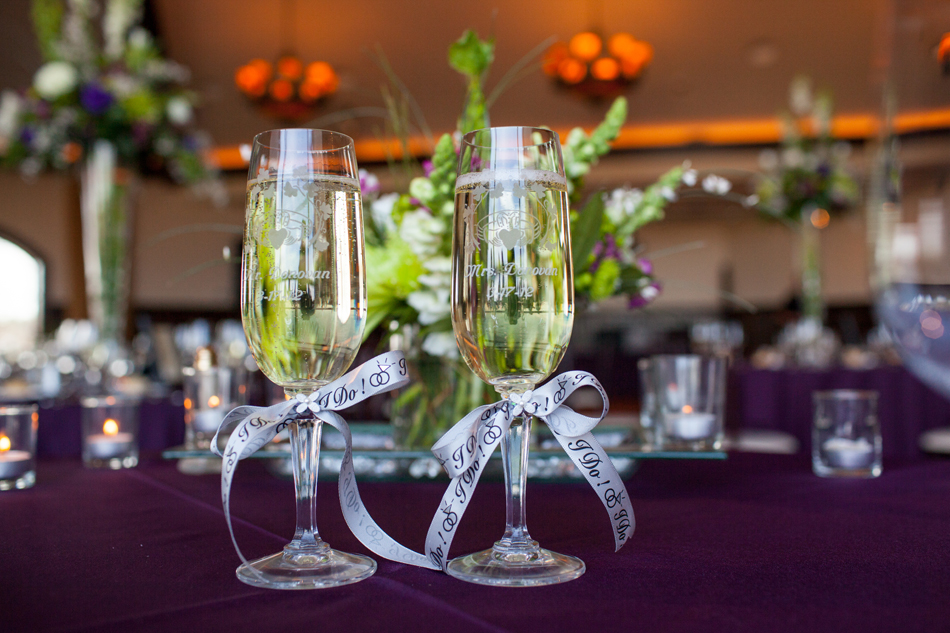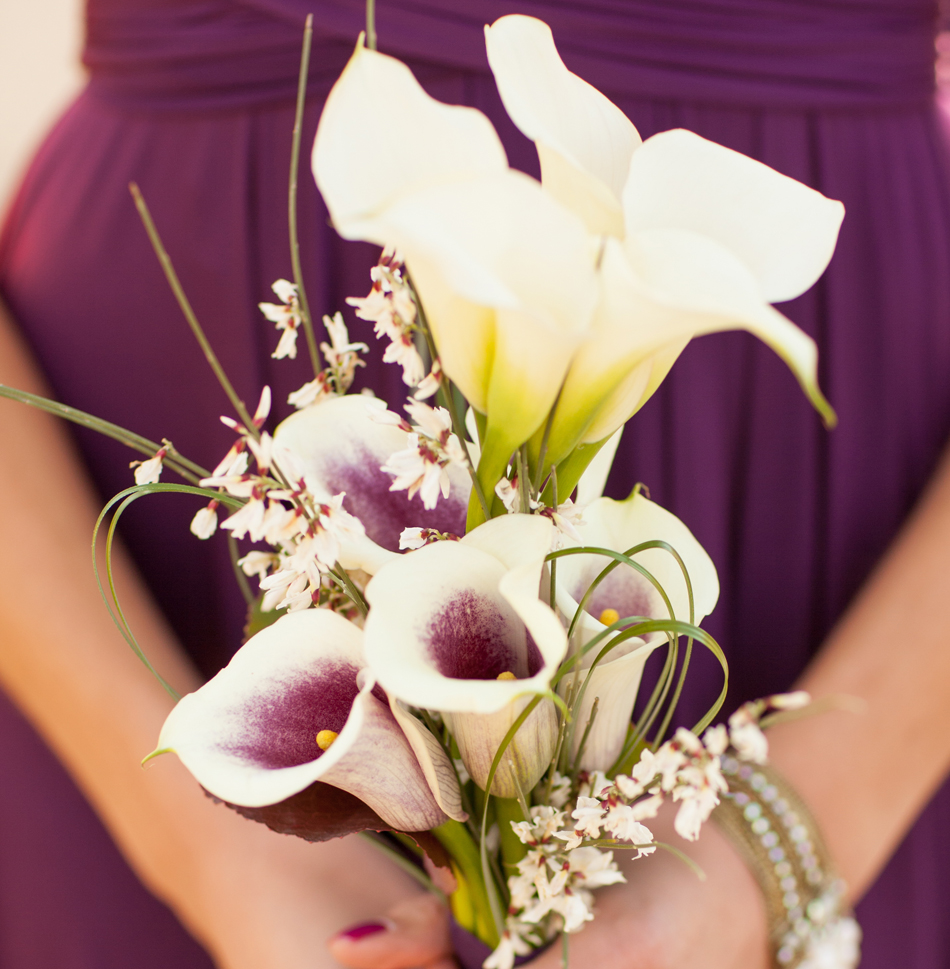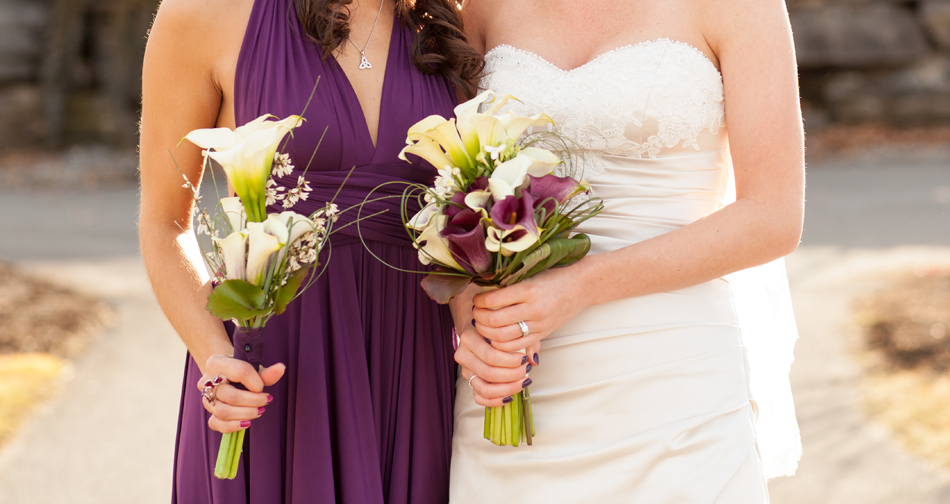 Don't be afraid to do something non-traditional – like have your nails painted a rich, dark hue. Or give your bridesmaids beautiful dresses with a pop of color like these ones from Two Birds that they can wear again and again. Planning a wedding is fun – use the colors and inspiration around to create a seamless and unique party that your guests (and you!) will never forget.
---
A big thanks to the bride, Caitlin, for sharing her gorgeous photography by Tracey Buyce