This week marks the Festival of Lights – better known as Diwali – our Indian new year. It is the biggest and brightest (literally) celebration for Hindus around the world for four days. First of all – let's get something straight. Diwali is actually pronounced Divali. It's confusing but that's how it is!
The festival spiritually signifies the victory of light over darkness, knowledge over ignorance, good over evil, and hope over despair. With Indians' love of celebrations, the preparations and rituals typically extend over a five day period, but the main festival night of Diwali coincides with the darkest, new moon night of the lunar calendar. Diwali night always falls between mid-October and mid-November.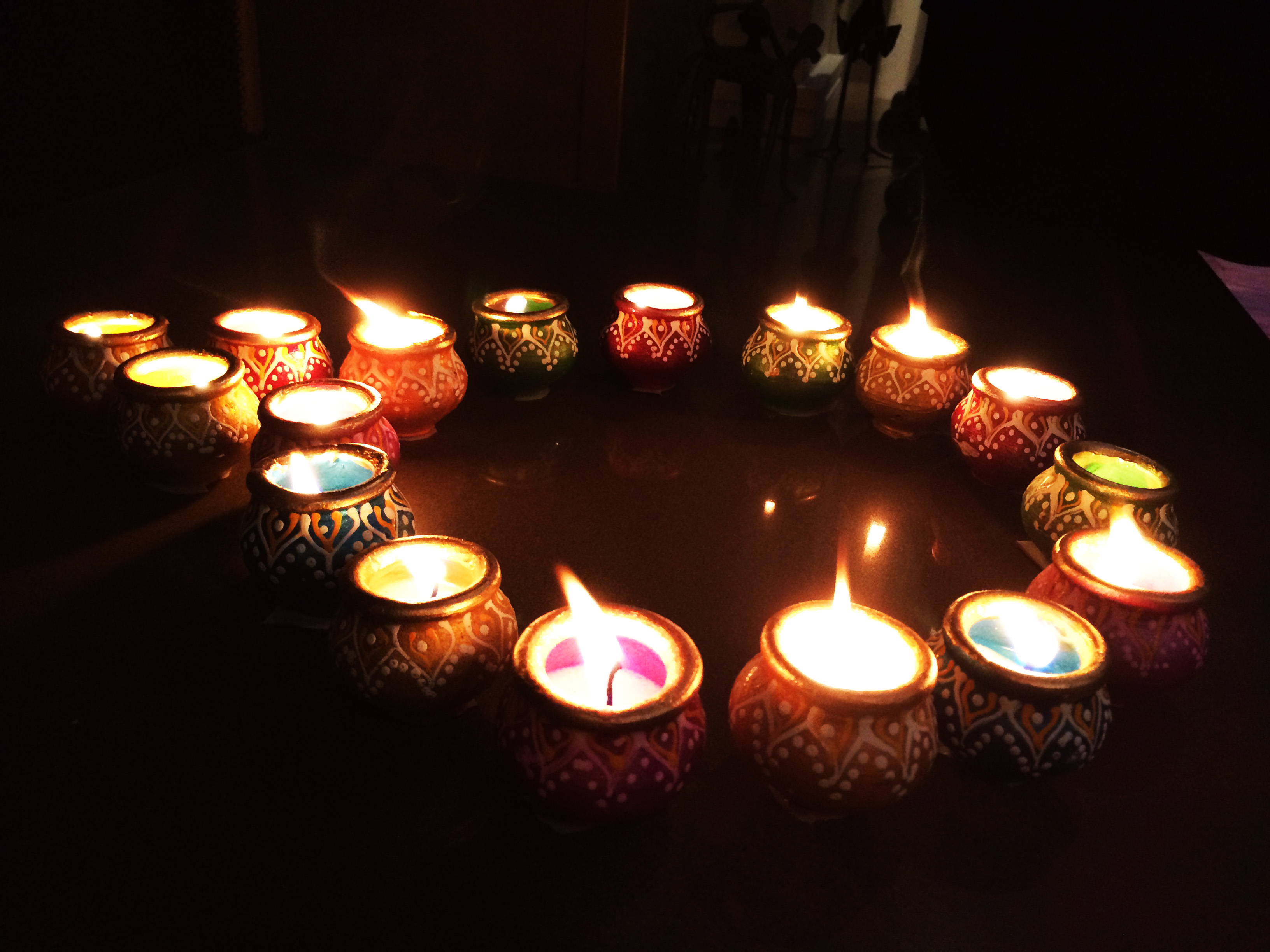 Diwali is one of the happiest of holidays in India, with significant preparations. I like to compare it to Christmas because it has the same type of importance. It's one of the biggest shopping seasons in India! It's also the period when little kids hear ancient stories, legends, myths and battle between good and evil, light and darkness from their parents and elders. Women go shopping, and create rangoli and other creative patterns on floors, near doors and walkways. Pujas (prayer session) are done to the various Gods, most common being Lakshmi – the goddess of wealth and prosperity. Diyas are lit around the home to create a wealth of light. On Diwali night, everyone household lights off their own spectacular fireworks show, followed by a feast with family and friends.
This is a holiday that reunites family and friends – just like Thanksgiving and Christmas! A major part of it includes sweets – Kheer (rice pudding), Gulab Jamuns (sweet donuts soaked in rose water) and Jalebis (deep-friend batter soaked in sugar syrup). They make your teeth hurt but are too delicious to pass up!
Happy Diwali to everyone out there…may this year be the best one yet.