Yeah yeah…we all know that cardinal rule about not wearing white after Labor Day. Well, I don't abide by it. Do you? I love white – it shows off my lingering summer tan and it definitely goes into the winter months. So I say – do away with those red-white-and blue decorations and let's class it up this year. Let's throw a Labor Day bash with all your favorite whites to kick-off the second half of summer!
Here's a few budget-friendly ideas to make your whites POP!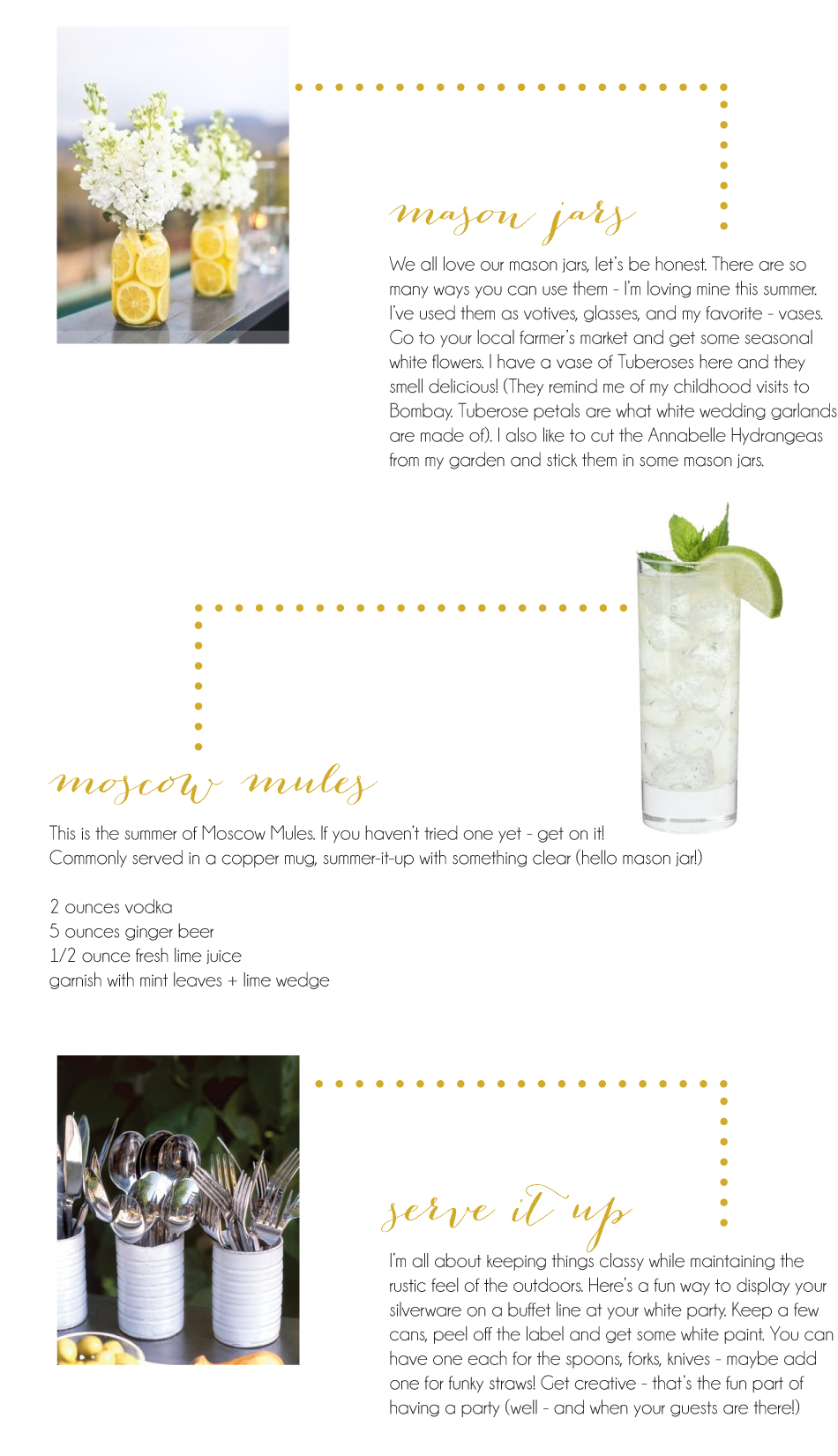 Even though I see the kiddos already at school down the street and hear the recess bell while I'm having lunch – summer is not over! (I refuse to let it be over). While the sun is still keeping things warm, you'll still find me outside entertaining and tending to my garden!
Have a great Labor Day weekend!